Prepare for a comedy series that not only entertains but also sparks conversations about love, tradition, and cultural values as Netflix releases the official trailer of Crashing Eid. The four-part series will take you on a tumultuous journey as it explores the challenges of following your heart in a world where family values and societal expectations often collide. Set in the heart of Jeddah during the festive season of Eid, this comedy masterpiece promises audiences a heartwarming and hilarious glimpse into Saudi family life.  
Crashing Eid follows the story of Razan, a Saudi woman living in the UK with her teenage daughter, whose world is turned upside down when she returns home to celebrate Eid Al-Fitr, only to reveal a life-changing secret. Razan opens up about her unknown relationship with British-Pakistani fiancé, Sameer, who shows up as an uninvited guest of honour and crashes the festivities, leaving Razan and her unforgettable family to embark on a journey of comedy and drama to create a very memorable Eid.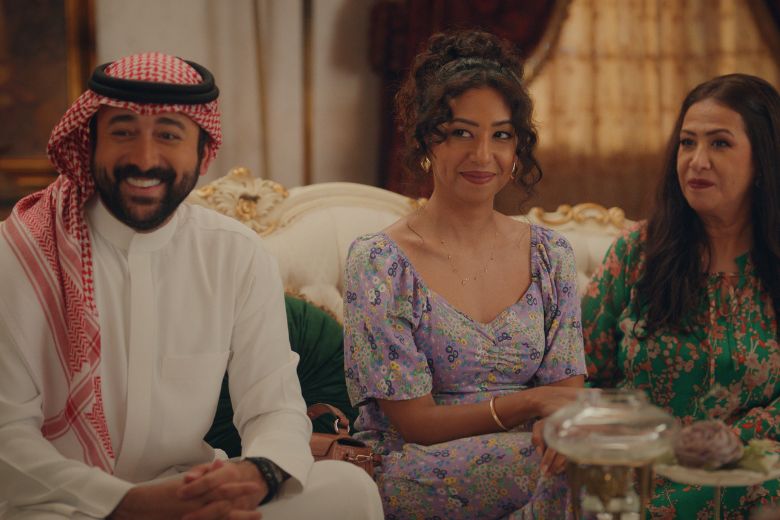 ---
Experience a unique family gathering in Netflix's latest comedy series from Saudi Arabia. 
---
The stellar cast includes Summer Shesha who portrays the lead character of Razan, stuck between choosing family or love; Hamza Haq takes on the role of Sameer, the supporting fiancé; and Sofyan is played by Yasser AlSaqqaf as Razan's brother, who is dealing with his own issues. Khalid Alharbi also joins the cast as Razan's loving and understanding father whilst Amani Idrees is the mother who is learning to accept her daughter's choices. Bateel Nabeel is Razan's loving daughter.
Mark your calendars for 19 October, when Crashing Eid premieres exclusively on Netflix.