Jeremy Newton, Senior Principal, Misk Schools
It is an incredible time to live and work in the Kingdom of Saudi Arabia. The Kingdom is set to become the fastest-growing global economy in the world in 2023; giga projects such as The Line in Neom are redefining our collective expectation of the future and, after an incredible World Cup victory over the eventual winners Argentina, the Saudi Pro League now boasts the world's most recognised sports person among its ranks. I have never before felt a strong sense of living through a defining moment in history. I imagine this being akin to London during the industrial revolution or Silicon Valley during the dot-com bubble, only Riyadh is hotter!
The driving force behind the Kingdom's rapid growth and development is Vision 2030. Unveiled in 2016, it represents a transformative and deeply ambitious plan to unlock the Kingdom's vast potential, by creating a diversified, innovative and world-leading nation, for the benefit of future generations[1]. At the time of writing, as the winter rains of early 2023 dissipate to allow the first signs of intense heat, we are exactly seven years since the Vision's launch and seven years away from its end. Here at Misk Schools, the excitement of the times comes with great responsibility as we sit at the forefront of realising our founder, HRH Mohammed Bin Salman's, vision for education in Saudi Arabia.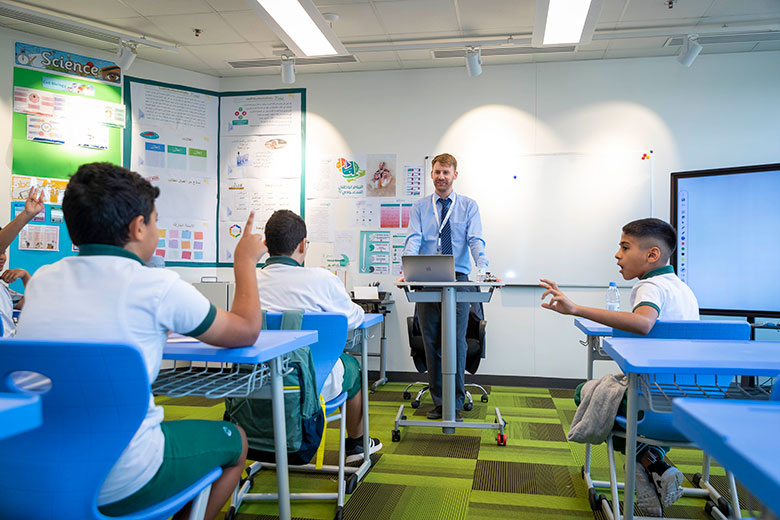 ---
"My first objective is for our country to be a pioneering and successful global model of excellence, on all fronts, and I will work with you to achieve that." King Salman Bin Abdulaziz Al Saud, Custodian of the Two Holy Mosques
---
High Performance for All
Misk Schools will start its next academic year at its new campus in Mohammed Bin Salman Nonprofit City. The 21-hectare campus with 110,000 m2 of nine, eco-friendly and highly digitally connected school buildings is the first project to be implemented in the City, setting a new standard for non-profit private education in the Kingdom[2].
A key element of Vision 2030 is the commitment to provide 'opportunities for all through education' to 'build an education system aligned with market needs'[3].
To support this strand of the Vision the Saudi Government allocated the equivalent of £37.5 billion to education in 2022 – more than any other sector[4]. The commitment to opportunities for all and the promise that 'we will not rest until our nation is a leader in providing opportunities for all through education and training[5]' aligns perfectly with our vision for education in which high performance is 'available for the many and not the few'[6].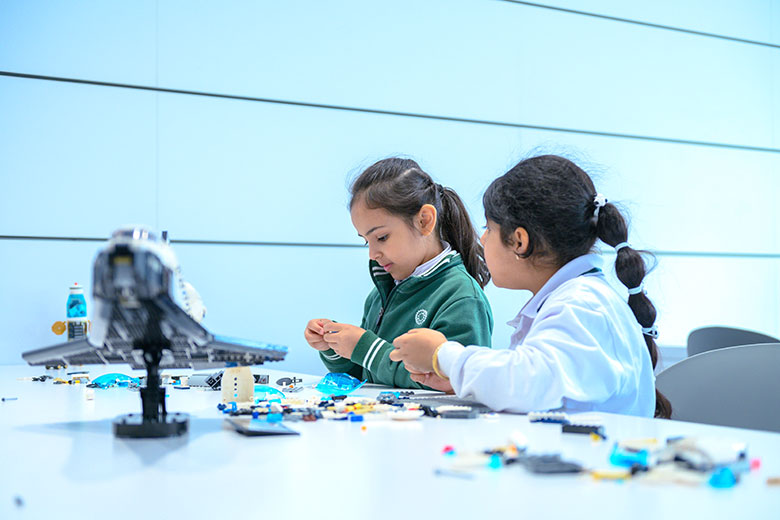 ---
"Be the change you wish to see in the world." Mahatma Gandhi
---
For this reason, we have partnered with High Performance Learning, creating our own, unique, Misk Schools High Performance Learning (MSHPL) programme. At its genesis, MSHPL asserts that evidence from neuroscience and psychology demonstrated conclusively that the brain is exquisitely plastic, and we can grow our intelligence. In turn, this means we can grow the intelligence of the students at Misk Schools and those of the Kingdom.
MSHPL is a proven, research-based, pedagogy-led approach, which relies on teachers and their professional capital to help self-improving schools make the gear change to become world-class. Its impact on the school is dramatic and sustained and has been tracked and field-tested in 31 international schools in 11 countries[7].
Vision 2030 demands that 'schools, working with families, will reinforce the fabric of society by providing students with the compassion, knowledge, and behaviours necessary for resilient and independent characters to emerge.[8]' On a practical level, this will be done through the implementation of MSHPL's Values, Attitudes and Attributes along with the Advanced Cognitive Performance Characteristics, which have been proven to develop the behaviour and knowledge required to be a high-performance learner.
Misk Schools will become the first school in Saudi Arabia to fully implement the programme and the first in the Kingdom to achieve World Class School accreditation. This will pave the way for MSHPL to be implemented by other schools throughout the Kingdom.
Curriculum
To ensure that 'our young men and women are equipped for the jobs of the future[9]', whilst helping our students 'achieve results above international averages in global education indicators', Misk Schools has developed its own unique curriculum.
In developing our curriculum content and approach, we started with the question: "What should a Misk Schools graduate look like?" Our answer was that students will leave us prepared to lead with purpose because they are passionate learners, critical and creative thinkers, and globally-minded citizens who strive to learn what it means to live life well and assume responsibility for making the world more habitable and humane.
Working backward from this graduate profile, we designed the Misk Schools Diploma – a carefully curated, balanced and holistic curriculum that is underpinned by personalised learning and delivered using the MSHPL philosophy.
Our curriculum is truly international, delivered in both Arabic and English with additional lessons in Chinese. In the academic pillar, our students prepare for IGCSEs in Grades 9 and 10 and then follow an A-level or BTEC pathway during Grades 11 and 12. In the leadership pillar, we are deconstructing recognised leadership curricula to be delivered within subject lessons as well as implementing school leadership programmes that reflect the values and attitudes of the Kingdom. In the internship pillar, the enrichment of our global and local partnerships also contributes to the eventual graduate profile.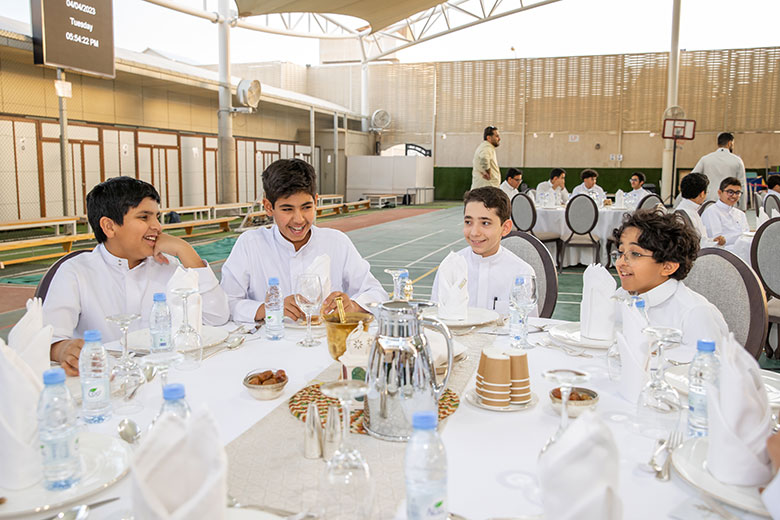 ---
"20% of our fee revenue is used to provide places at Misk Schools for students identified through the Mawhiba programmes"
---
The Kingdom's approach to nurturing high performance and creativity (Mawhiba) has produced the most comprehensive educational methodology in the world. Its reasons for doing so relate to a desire for rapid advancement in the development of the nation and, like other countries, the requirement is for strong subject knowledge and creativity that will enable innovation as well as efficiency[10].
Throughout their school career, Misk Schools students are encouraged to compete regularly in local and international competitions and Olympiads through Mawhiba and other strategic partners across the Kingdom. By opening access to these competitions to our entire student community, we maintain our belief that high performance is accessible to all.
This will be further enhanced through our scholarship programme, which will ensure that 20% of our fee revenue is used to provide places at Misk Schools for students identified through the Mawhiba programmes. We know that Saudi Arabia has moved in the last 30 years from a literacy rate of 33% to one of 83% and rising. With this in mind, we aim to disband the myth that "those who do well and come from disadvantaged backgrounds surprise us – we very patronisingly say they 'succeed against the odds[11]'". At Misk Schools we believe that high performance is possible for all students in the Kingdom regardless of their background.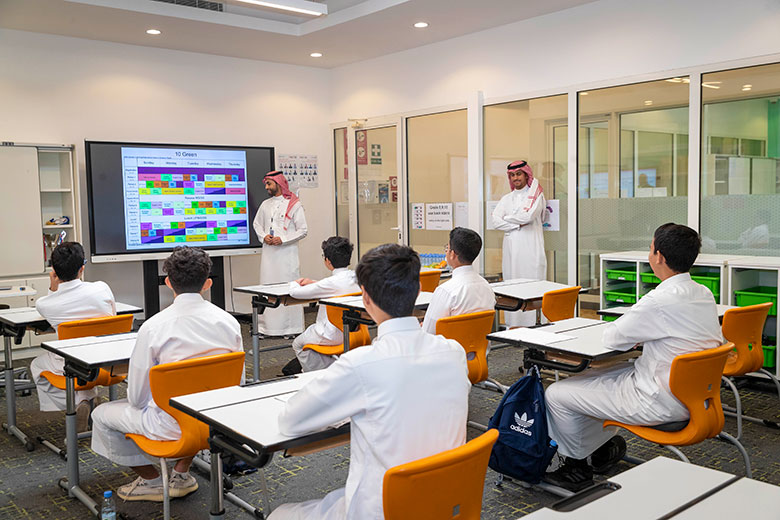 ---
"Do the best you can until you know better. Then when you know better, do better." Maya Angelou
---
Teacher Training
To develop students who will lead and serve their nation and the globe by 2030, Misk Schools requires exceptional teachers both locally and internationally trained. We have a responsibility to deliver excellent teaching in all areas of our school while simultaneously developing the skill set of our Saudi and international teachers. Our bilingual curriculum poses challenges as English and Arabic subjects vie for curriculum time with our students and Hanada Taha Thomure's recent chapter title 'Great Teachers do not Grow on Trees' will resonate with international school leaders across the globe.
An impediment we have overcome at Misk Schools can be linked to school leadership. As is often seen in private schools in the Kingdom, leaders are mostly Western and uninformed about the Arabic language. This leads them to frame it as "I don't know anything about the language, so I'm leaving it to the Arabic teachers". This diminishes the value of the language and sends the message that it is an afterthought, a subject that is not of importance to the administration and that English is superior to it[12].
To counteract this risk, we have carefully curated our leadership team to ensure it is equitable and representative. We have a Ministry of Education Vice Principal working alongside our school Principals and our Well-being and Safeguarding lead is a bilingual Saudi who recently organised the first-ever Safeguarding Forums in the Kingdom. From our Director General to our Vice Principals, the majority of the team are bi or multilingual. Of the ten members of our academic leadership team, we are close to a 50/50 gender split.
We are also acutely aware of the fact that 'few teachers of Arabic in the region receive professional development and when they do, it is mostly ineffective, irrelevant and learning is hardly ever transferred into the class[13]'. For this reason, Misk Schools has opened the Misk Schools Academy, a fully bilingual training centre delivering courses from initial teacher training to Cambridge Certified leadership courses. The centre can select the best teacher training courses from around the world and cater them to the Misk Schools context with an in-house team of translators and instructors.
In the 2022/2023 academic year, the Director of the Misk Schools Academy has been working to ensure that every single member of our professional community takes part in CPD activities which have ranged from engagement in COBIS courses to Dale Carnegie training across the globe. We remember that 'we will not rest until our nation is a leader in providing opportunities for all through education and training'.
Leadership
Vision 2030 describes a focus on 'the fundamental values of initiative, persistence and leadership'. We have integrated this vision into the specific wording of our schools' own vision statement, which we live and breathe each day.
The teaching of leadership permeates all aspects of our school life. With our strategic partner, the International Development Group, we are deconstructing a leadership curriculum so that it may be taught within lessons, alongside our curriculum content. The three main pillars of leadership input consist of the leadership of self, others, and in fields of work and study. These three come together to create the Misk Schools Leadership experience.
We have developed partnerships with private and non-profit sectors to offer innovative educational programmes and events that can improve this academic partnership between parents and the school.
In a partnership with the Saudi Authority for Data and Artificial Intelligence (SDAIA) and Tuwaiq Academy, we jointly inaugurated The Fourth Industrial Revolution Center at Misk Schools, a new facility set up to train future leaders in digital fields.
We formalised a collaboration with King Abdullah University of Science and Technology, opening the door for Misk Schools students to benefit from some of the university's innovative STEM programmes, including participation in Space 2101, KAUST Mawhiba Olympiad Training Camps, International Science Competitions Training, KAUST Saudi Leadership Programmes, and the Saudi Research Science Institute.
We have also signed a memorandum of understanding with the Education and Training Evaluation Committee that will ensure we are the first school to be formally accredited by the new set of standards being produced for national and international schools in Saudi Arabia.
We will continue investing in education and training so that our young men and women are equipped for the jobs of the future.
---
"Our real wealth lies in the ambition of our people and the potential of our younger generation. They are our nation's pride and the architects of our future." HRH Mohammed bin Salman Al Saud, Crown Prince and Prime Minister of Saudi Arabia
---
Next Steps and Opportunities for Collaboration
As we maintain momentum into the second half of the Vision 2030 timeframe, Misk Schools has some key milestones and key performance indicators on the horizon.
In 2023 our first IGCSE cohort will take their external examinations, and in the summer, we will officially move to Mohammed Bin Salman Nonprofit City.
In 2024 we expect our first cohort of female students to take their external exams at IGCSE. We will also launch our internship and leadership programmes across our schools.
In 2025 we will reach our student capacity of 1,020 and will have our first male and female A-level results, with students making their way to leading universities. Around that time, we will have completed our World Class School accreditation and be well on the way to ensuring that high performance in Saudi Arabia is for the many, and not the few. The 2025/2026 academic year will include the production of our new strategic plan and outline the additional ways we will support our founder's vision for Misk Schools and the Kingdom.
We remain committed and open to collaboration with schools and educational institutions both within the Kingdom and around the globe. If you are interested in collaborating with or supporting Misk Schools to achieve our vision, then do not hesitate to contact us.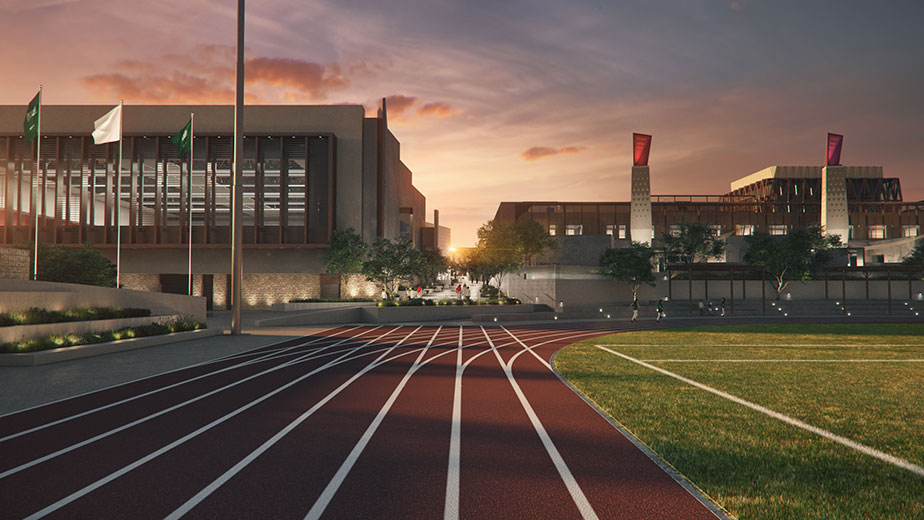 [1] A Story of Transformation
[2] Misk Schools to begin next academic year at new campus: Misk Foundation CEO
[3] Saudi Vision 2030
[4] Vision 2030 Education in Saudi Arabia
[5] Saudi Vision 2030
[6] High Performance Learning, Our Story
[7] High Performance Learning, About Us
[8] Saudi Vision 2030
[9] Saudi Vision 2030
[10] Policy Exchange, Room at the Top
[11] Policy Exchange, Room at the Top
[12] Arabic Language Education in the UAE. In: Gallagher, K. (ed), Education in the UAE: Innovation and transformation.
[13] Handbook for Arabic Language Teaching Professionals in the 21st Century
---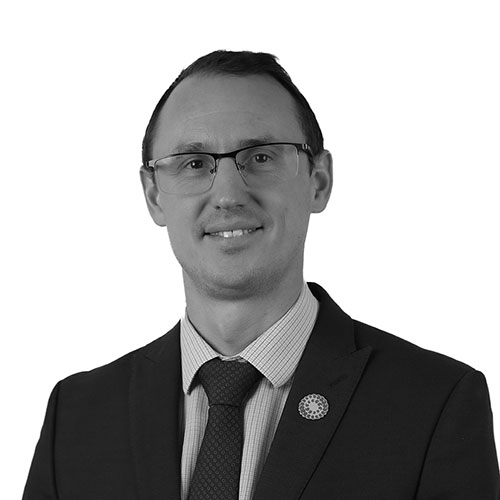 Jeremy Newton is an experienced educationalist who firmly believes in every child's ability to achieve academic and life success. Senior Principal at Misk Schools since 2022, he previously served as Deputy Head at King's College School Madrid, where he led its accreditation as a High Performance Learning World Class School.
Misk Schools